South Hampshire January 2019
Jim Lawrie, our Chairman, opened the meeting and welcomed all there. Apologies were read out from John Burton, Andy Thorpe, Steve Cox, Wally Sheppard, Chris Mathews and Andrew McKendrick.
The birds were benched and ready for Les Underwood to place in an order that he would like to take home to help improve his stud!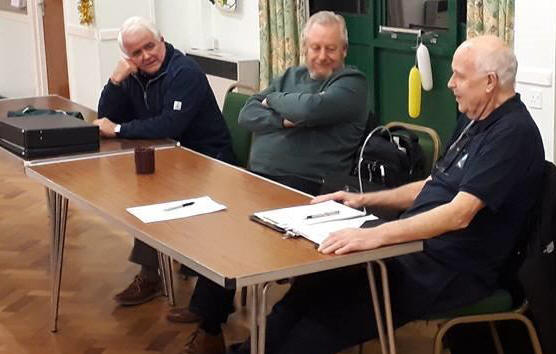 Jim then explained the format for the evening, which was talking about our breeding problems and medications in the first session, then looking and talking about the birds that Les Underwood was going to judge as birds he would take home, during the first part of the evening.
With lots of discussion on day old chicks dying (Red & White chicks) and various ways to eradicate this, we went on to talk about all sorts of problems such as brittle bones and egg bound hens, as well as different feeding methods etc. Most members had some problems in the birdroom, although Peter Merritt said he was doing well without too many problems, which brought up all types of diseases from other members and medicines to treat them. Below are some of the medicines mentioned that our members use!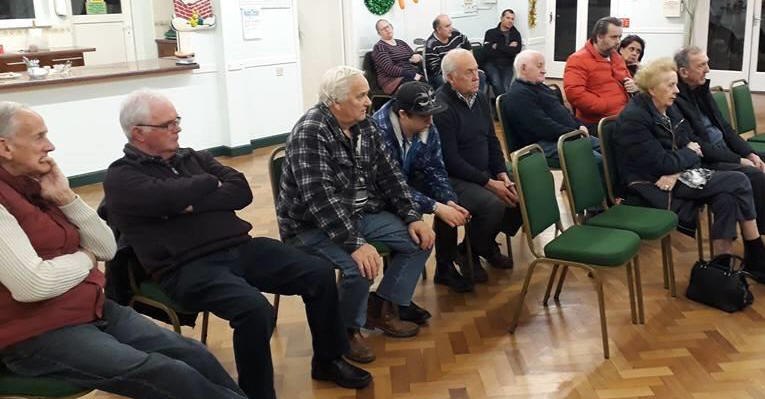 Treatments/ Medicines used by Members:
Terramycin -

As directed

Ronivet-s -

2Grams to 2 Litres

Triple C -

As directed

Orego-Stim -

100% Natural Supplement

Baytril Oral -

As directed

Harkers 3 in 1

(Trichomoniasis /Canker /Coccidiosis)

Mega –S

(Waga Waga in Australia)

Dac – Combi Powder

(Trichomoniasis /Canker /Coccidiosis)

Tricho Plus

Avian Insect Liquidator

(Ail)
Neil Cawley stood up and said that the Dorset BS Spring Convention and Show will be held on the 19th May this year and asked for support from our members.
In part 2 Les Underwood gave us detailed reasons for choosing the birds in the order he had placed them in.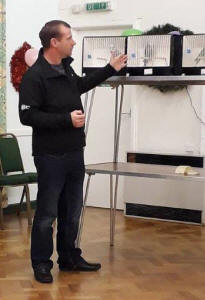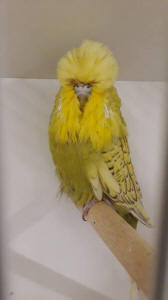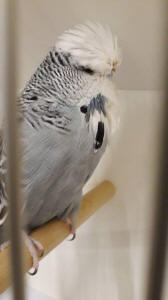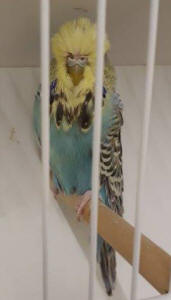 After this we asked several members to express their views on the birds and most agreed with the positions that Les Underwood had placed them in, as birds to take home and why.
We all had a lovely evening talking about this great hobby of ours and many thanks to all that brought birds for the meeting!
After the raffle Jim Lawrie thanked every body. He then closed the meeting and wished everyone a safe journey home.